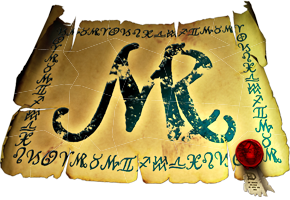 The Virgo Bonus Map is a reward from throwing Mojo's into the Cauldron of Aruba. You have the chance to receive up to 1 map peice at a time and you need a total of

20 map pieces to create a full map and have access to the bonus map. 1 full map gives the players access to the bonus map once.
Below is a table containing each wave, what monsters appear and the rewards for completed each wave.
| Wave | NPC's | Rewards |
| --- | --- | --- |
| 1 | 5x Aradas | 210 Pearls, 50 Black Gunpowder, 25 Agwe's Armor Plates, 6 Steel Harpoons, 50k Gold, 20k EP​. |
| 2 | 3x Aradas, 2x Houngan | 305 Pearls, 100 Black Gunpowder, 50 Agwe's Armor Plates, 8 Steel Harpoons, 75k Gold, 25k EP​. |
| 3 | 1x Aradas, 4x Houngan | 269 Pearls, 150 Black Gunpowder, 75 Agwe's Armor Plates, 10 Steel Harpoons, 100k Gold, 27,5k EP​. |
| 4 | 5x Aradas, 5x Houngan | 419 Pearls, 200 Black Gunpowder, 100 Agwe's Armor Plates, 12 Steel Harpoons, 100k Gold, 32,5k EP​. |
| 5 | 4x Aradas, 4x Bambara, 2x Icke | 1k Pearls, 300 Black Gunpowder, 150 Agwe's Armor Plates, 14 Steel Harpoons, 125k Gold, 35k EP​. |
| 6 | 2x Houngan, 2x Bambara, 4x Kezia, 2x Gangan | 1,1k Pearls, 400 Black Gunpowder, 200 Agwe's Armor Plates, 16 Steel Harpoons, 150k Gold, 40k EP​. |
| 7 | 2x Kezia, 3x Cheval, 2x Houde | 1,3k Pearls, 450 Black Gunpowder, 300 Agwe's Armor Plates, 18 Steel Harpoons, 175k Gold, 45k EP​. |
| 8 | 2x Dahlia, 4x Yavalou, 1x Nganga | 1,7k Pearls, 550 Black Gunpowder, 350 Agwe's Armor Plates, 20 Steel Harpoons, 200k Gold, 50k EP​. |
| 9 | 1x Houngan, 2x Bambara, 3x Kezia, 3x Cheval, 2x Simbi | 1,9k Pearls, 650 Black Gunpowder, 400 Agwe's Armor Plates, 22 Steel Harpoons, 225k Gold, 55k EP​. |
| 10 | 6x Houngan, 4x Yavalou, 1x Dahoma | 1,5k Pearls, 650 Black Gunpowder, 350 Agwe's Armor Plates, 24 Steel Harpoons, 300k Gold, 70k EP​, 10 Mojos. |
At the end of the last wave, you will get teleported back to the map you came from. You receive rewards after every successful wave, and in total you receive: